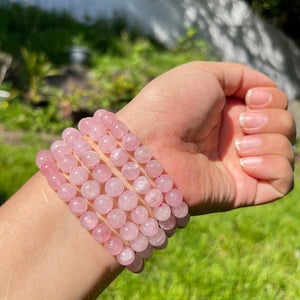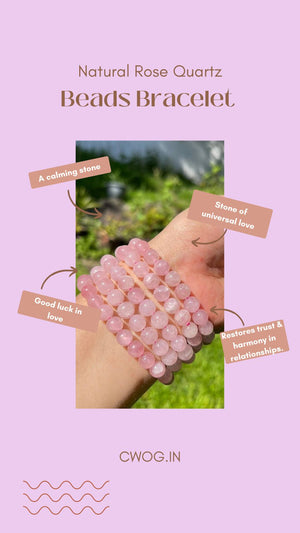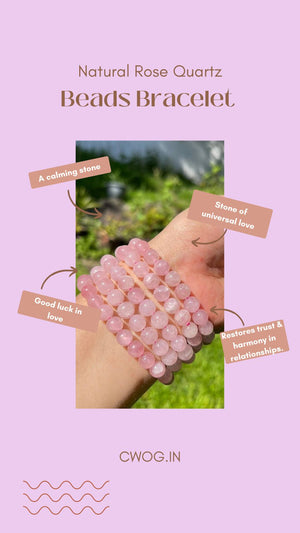 Colorful World Of Gems
Rose Quartz Natural Stones Bracelet
Description -
This Rose Quartz Natural Stones Bracelet is a beautiful accessory crafted with rose quartz stones that have been known for centuries to promote love, self-love, friendship and peace. The bracelet is believed to restore trust and harmony in relationships, providing unconditional love and good luck in love. It is also thought to be a powerful healing tool for deep inner healing.

Elastic cord ensures a comfortable fit and lasting quality.

Available in two sizes.(Men & Women)

Natural Stones and Pure Gems with Healing Properties.
 Delivery time - Delivery within 3 working days | Pan India.