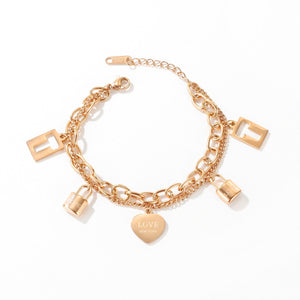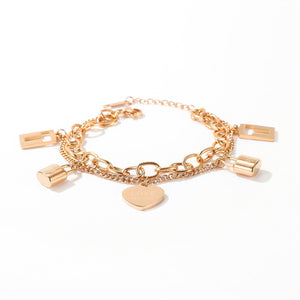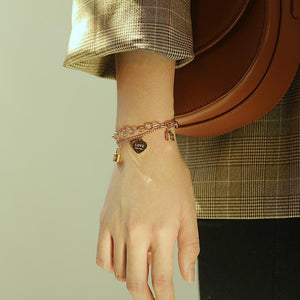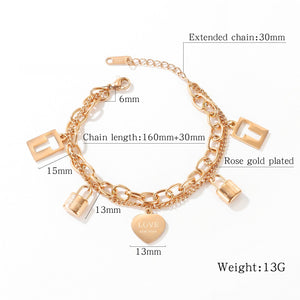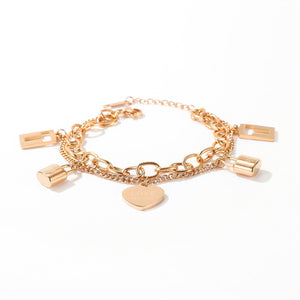 CWOG
Love Lock Charm Bracelet
A love lock charm bracelet is what you probably are looking for your loved one. Isn't it? Well, this makes for a perfect gift for your girl.
A bracelet that speaks of charm, love, elegance, and delicateness, this is a gorgeous occasion wear piece that is appropriate wear for all age groups and its versatility makes it easy to style.
This bracelet can be perfectly be layered with other interesting pieces for a more personal approach. This bracelet works perfectly well in combination with a pair of jeans or any feminine dress.
Super cute bracelet for your favorite person.
Product Maintenance,

1.These are intimate, delicate accessories and we advise you to refrain from wearing them in the shower and while engaging in outdoor activities/sports.
2. Daily-use substances like hairspray, lotion, perfume or other cosmetics contain chemicals that can permanently damage the surface of the gems.
3. Store your jewelry separately and in a box with safely padded slots or anti-tarnishing cloth.

Material - Alloy based metal with a flash plating of gold/ rose gold.

Delivery time - Delivery within 3 working days | Pan India.