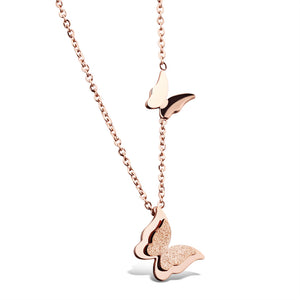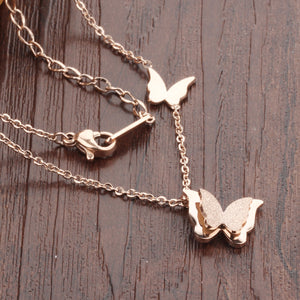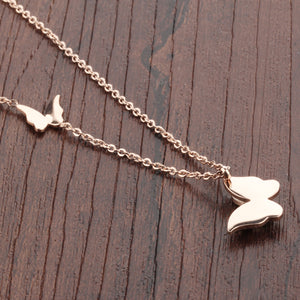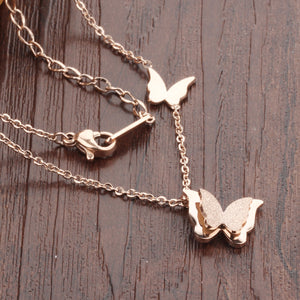 A classic statement jewelry that speaks of pure elegance and feels like opulence. A trending chain necklace that makes you shine. Add this minimal and delicate look to your outfit and glam it up.
Translating the beauty of a pretty butterfly into this necklace which is delicate and hold the butterfly's charm like a drop. This beautiful chain necklace for women serves as a perfect stay for everyday home accessory or for even those days when you want to keep it simple yet classy.
Butterflies spread happiness wherever they are seen. You want to be around and near them. This is the power of the nature and this necklace over us.
Finish your look with this statement piece of jewelry and style your best for the day.

However, to make this beautiful collection last long, we sincerely request you to follow this protective care guide:

Product Maintenance,

1.These are intimate, delicate accessories and we advise you to refrain from wearing them in the shower and while engaging in outdoor activities/sports.
2. Daily-use substances like hairspray, lotion, perfume or other cosmetics contain chemicals that can permanently damage the surface of the gems.
3. Store your jewellery separately and in a box with safely padded slots or anti-tarnishing cloth.

Material - Alloy based metal with a flash plating of gold/ rose gold.

Delivery time - Delivery within 3 working days | Pan India.