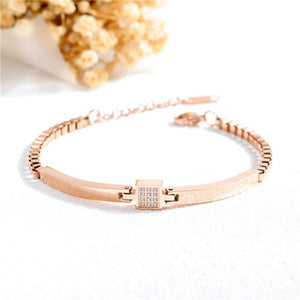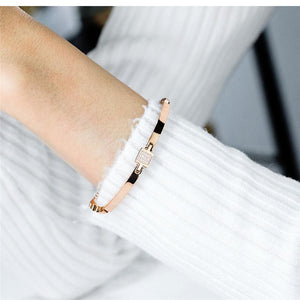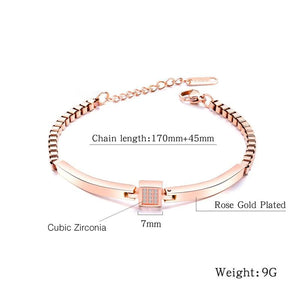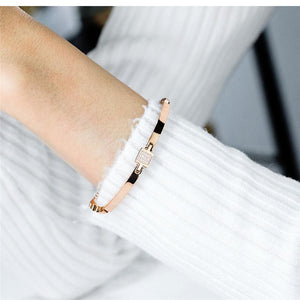 Zircon bracelet is one of the most stylish and trendy accessories to add to your collection.
The modern piece of jewelry is appropriate for ladies of all age groups and has a versatile outlook which makes it easy to style and carry.
A bracelet that is enough in itself and works perfectly in combination with a pair of jeans or any feminine dress. A chunky charm bracelet that goes a long way in your jewelry box.
Inspiration of the pristine pearls that you can choose to wear the piece by itself to keep the look elegant or layer it u with others to achieve a chunkier look.

Product Maintenance
1.These are intimate, delicate accessories and we advise you to refrain from wearing them in the shower and while engaging in outdoor activities/sports.
2. Daily-use substances like hairspray, lotion, perfume or other cosmetics contain chemicals that can permanently damage the surface of the gems.
3. Store your jewellery separately and in a box with safely padded slots or anti-tarnishing cloth.

Material - Alloy based metal with a flash plating of gold/ rose gold.

Delivery time - Delivery within 3 working days | Pan India.