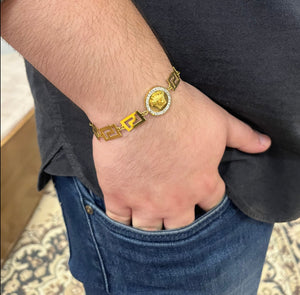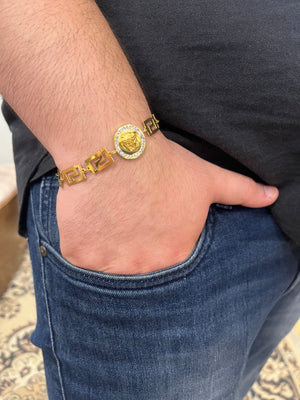 Colorful World Of Gems
Men's Hope Bracelet
This Men's Hope Bracelet is made from luxurious gold plating and is the perfect accessory for both daily wear and special occasions. Featuring a simple yet elegant design, this bracelet provides the perfect opportunity for men to join in the fashion and feel of wearing beautiful jewelry. Expertly crafted for a classic yet statement-making look.

Product Maintenance,
1.These are intimate, delicate accessories and we advise you to refrain from wearing them in the shower and while engaging in outdoor activities/sports.

2. Daily-use substances like hairspray, lotion, perfume or other cosmetics contain chemicals that can permanently damage the surface of the gems.
3. Store your jewellery separately and in a box with safely padded slots or anti-tarnishing cloth.
Material
- Alloy based metal with a flash plating of gold/ rose gold.
Delivery time - Delivery within 3 working days | Pan India.